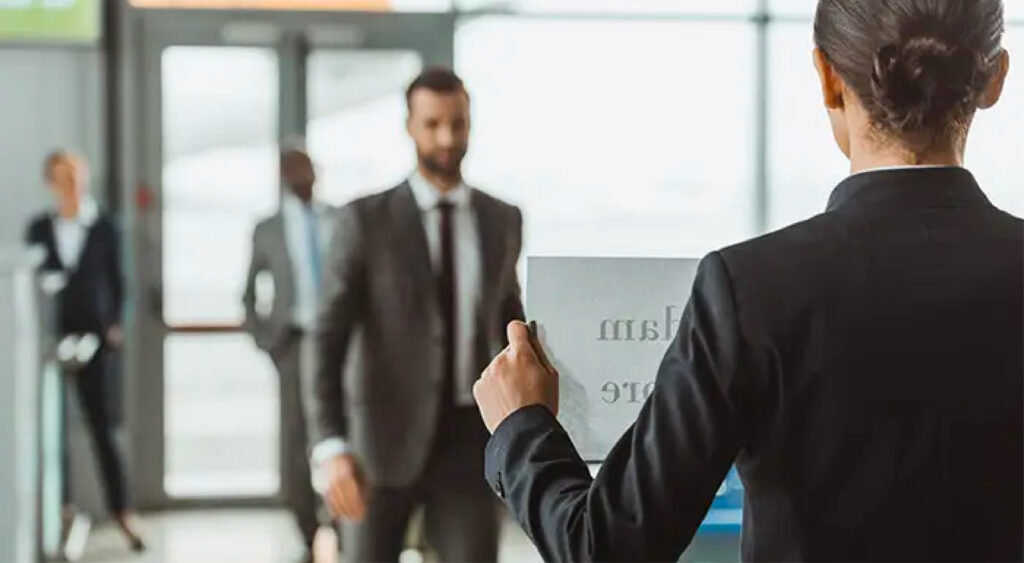 When it comes to booking airport transportation, No.15 Executive Travel provides all travellers with a meet and greet service. Our professional and highly skilled drivers will meet you in arrivals and direct you to your waiting taxi. Because of our quick and efficient meet and greet service, you'll be spending less time catching a train or bus and more time at your doing the things you want.

Our meet and greet service is most commonly used to pick up people who have returned to an airport. We provide a meet and greet service to Lancashire and the surrounding areas. We believe that this means ensuring your journey begins in the simplest and most convenient way possible. We are here to provide a dependable meet and greet service whenever you require a touch of class or a high standard of service.

Don't be concerned if your flight is delayed for any reason. We monitor all flights 24 hours a day and seven days a week. We will send your taxi to the airport before your plane has landed. This will save you a lot of time and money on waiting and parking fees. The driver will text or call you on your phone number to let you know he is waiting for you in the arrivals hall, giving you greater peace of mind. On a regular basis, we provide outstanding transport services to our existing clients. These clients also include small too large businesses, as well as international and domestic clients. We also provide services for hotels and airline personnel.

You can have peace of mind by pre-booking a meet and greet service with No.15 Executive Travel. You can be confident that your driver will be waiting for you in the arrivals hall and will safely transport you and/or your family, colleagues and business clients to their destination. Our VIP airport transfers with meet and greet service include flight monitoring to ensure on-time arrivals at the airport.